AVAILABLE FEBRUARY 15, 2024
From redfish to tarpon, the GSW Saltwater Series has a size that's right for the job at hand. IPX5 sealing keeps saltwater away from internal components so you spend time fighting fish without worrying about the guts in your reel. With critical bearings and components machined from stainless steel and an aluminum body and side cover, you'll be able to outlast the most unruly saltwater fish. An over-sized, carbon-fiber drag delivers fish-stopping power even with heavier braided lines.
• Corrosioin resistant aluminum alloy die-cast body and side cover
• Aluminum die-cast rotor on 6000 & 8000 size
• Sealed IPX5 design protects against saltwater intrusion
• 6 + 1 shielded stainless steel bearing system
• Forged aluminum spool with braid band
• Multi-stack carbon fiber / stainless steel drag system
• Precision hobbed hard brass pinion and die-cast drive gear
• Geared Slow S-Curve oscillation system with internal support guide
• Custom designed high-strength aluminum handle arm
• Oversized paddle knob on 3000/4000 sizes
• Round power knob on 6000/8000 sizes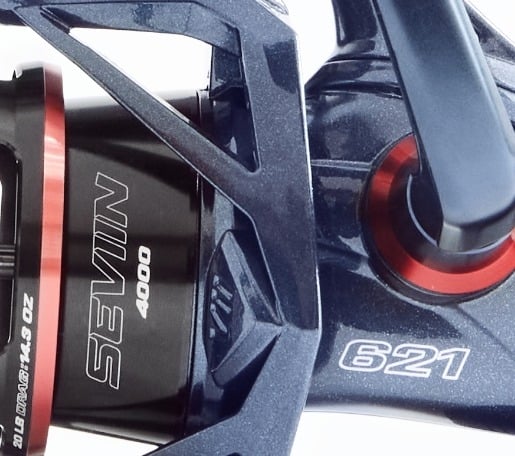 ALUMINUM CONSTRUCTION
The body and side cover of the GSW Series are precision die-cast from a special corrosion-resistant aluminum, then anodized and painted with a multi-step process to further protect it from saltwater damage. The rotor on the larger 6000 and 8000 sizes are also aluminum die-cast to prevent any flex under higher drag settings with heavier lines.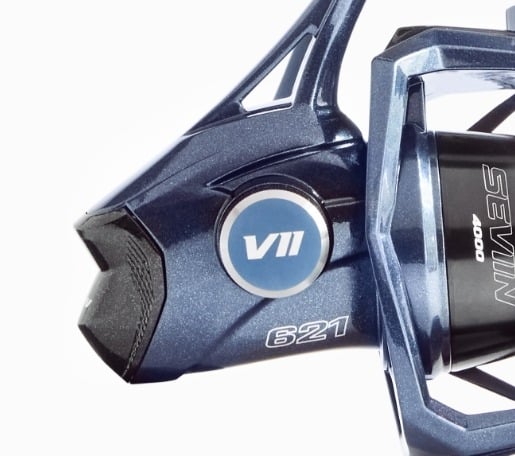 IPX5 WATER-RESISTANT DESIGN
Seals located at critical points on the body and spool insure that both gearbox and drag system stay saltwater free. With IPX5 sealing, critical components remain protected from boat spray or wash downs at the dock, insuring your reel is always in top shape and battle-ready. Its sealed drag system keeps saltwater out so your drag is at peak performance when it matters most.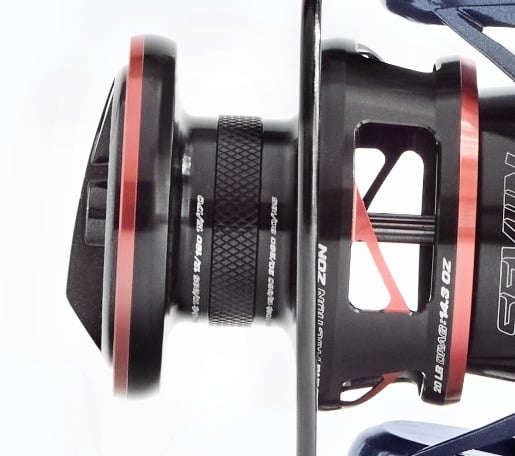 BRAID-READY FORGED SPOOL
A one-piece, forged aluminum spool is machined and hard anodized. This highly skeletonized design minimizes weight, while maintaining strength. A braid band allows the use of braid tied directly to the spool without the need for backing. A unique spool lip design maximizes casting distance by minimizing line contact during the cast.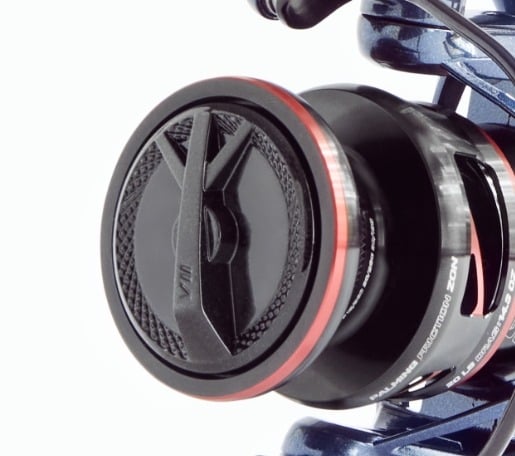 CARBON-FIBER DRAG
Features friction washers made from woven carbon fiber, which is virtually impervious to wear. The drag stack is sealed to prevent saltwater intrusion from affecting performance. Multiple carbon and stainless steel washers provide a wide drag range with higher lockdowns for use with heavier braids. The 6000 and 8000 sizes contain an additional oversized carbon washer on the rear of the spool that increases drag performance and heat dissipation with larger fish.
| Model | Size | Retrieve | Gear Ratio | Retrieve Rate | Weight(OZ) | Max Drag (LBS) | MONO CAPACITY (YDS/LB TEST) | BRAID CAPACITY (YDS/LB TEST) | APPLICATION |
| --- | --- | --- | --- | --- | --- | --- | --- | --- | --- |
| GSW3000 | 3000 Light Saltwater | RH / LH | 6.0:1 | 36" / Turn | 12.9 | 22 | 210/10 | 200/20 | Jigs, jerkbaits, soft jerkbaits, live bait rigs, swimbaits, topwater lures |
| GSW4000 | 4000 Medium Saltwater | RH / LH | 6.0:1 | 39" / Turn | 13.2 | 22 | 210/12 | 230/30 | Jigs, jerkbaits, soft jerkbaits, live bait rigs, swimbaits, topwater lures |
| GSW6000 | 6000 Medium Heavy Saltwater | RH / LH | 5.7:1 | 45" / Turn | 22.7 | 39 | 345/17 160/30 | 490/30, 330/50 | Jigs, Bait rigs, jigging lures, large swimbaits, vertical jigging, pitch baits, big swimbaits |
| GSW8000 | 8000 Heavy Saltwater | RH / LH | 4.9:1 | 44" / Turn | 29.2 | 52 | 490/20, 220/30 | 490/50, 400/65 | Jigs, Bait rigs, jigging lures, large swimbaits, vertical jigging, pitch baits, big swimbaits |